If you're not interested in the saga of the bankruptcy fraud allegedly committed by Jennifer McKinney (blogger "MckMama") and her husband Israel, skip this article. In the latest turn of events, MckMama has claimed to have two serious car accidents in the past 8 months that have landed her in the hospital. And oddly enough, both "accidents" occurred when MckMama was alone in the vehicle.
What's curious about this is that MckMama, the woman who obsessively photographs everything about her life and posts oodles of pictures on the internet, never posted any pictures of her damaged vehicle. Two major accidents in 8 months, and no pictures to share with her loyal readers?
On February 6, 2012, the following was reported on McKinney's blog:
This afternoon Jennifer was in a car accident. The children were not with her. She was injured and taken to a hospital. Jennifer suffered trauma to a few places on her body and has internal bleeding and may be going into surgery soon. Please pray for her.
A follow-up report stated:
Jennifer's accident happened after and had nothing to do with her being stuck on the side of the road earlier in the day. The bleeding is now controlled and is believe to come from her kidney which was damaged in the accident. Her left side suffered trauma to her interal organs (spleen and bladder too). Her other injuries are less serious a bruised right leg and pelvis, bruising along her left arm and a general soreness all over that could be the body's reaction today to all her adrenaline yesterday the doctor said. Thank you all for your concern and for praying. Jennifer will not need surgery, nothing appears to be so damaged as to require that. Right now she is still resting comfortably on pain medication trying to let her body heal. I don't have more details of the accident or on her children and husband.
Curiously, this "accident" occurred on the same day Jennifer McKinney was supposed to be in bankruptcy court to answer questions about the bankruptcy filing. She was a no-show for that creditors meeting.
Despite this horrific accident, no pictures were ever shared. No pictures of the Yukon, the bruises, or anything related to the accident.
A little more than 8 months later, another mysterious "accident" was reported by Jennifer McKinney: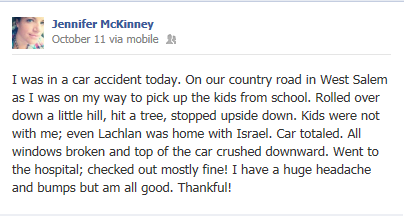 In Jennifer's local newspaper, the following were reported for Thursday October 11:
WEST SALEM

3:09 p.m., vehicle crash with injuries, Bar and Moos roads

4:18 p.m., first responders, 5400 block of Innsbruck Road
Here is a map of the intersection of Bahr and Moos roads. The "A" is the approximate location of Jennifer's house at W5441 Innsbruck Road.
So after all the windows were broken and top of the car was crushed, Jennifer went to her house and called an ambulance? Something doesn't add up. (Are you surprised?)
A reader of this blog sent in some pictures, allegedly of the location of the alleged accident. I have no way of verifying where the pictures were taken, but the street sign appears to say Bahr Road, suggesting that this is indeed the location of the alleged accident. (Click on each picture to see it full size.)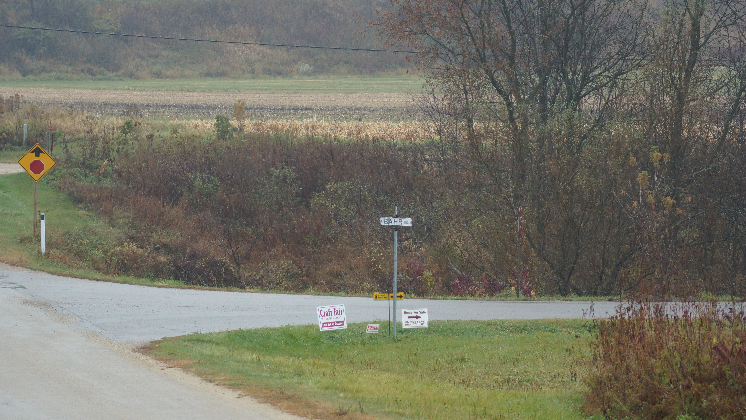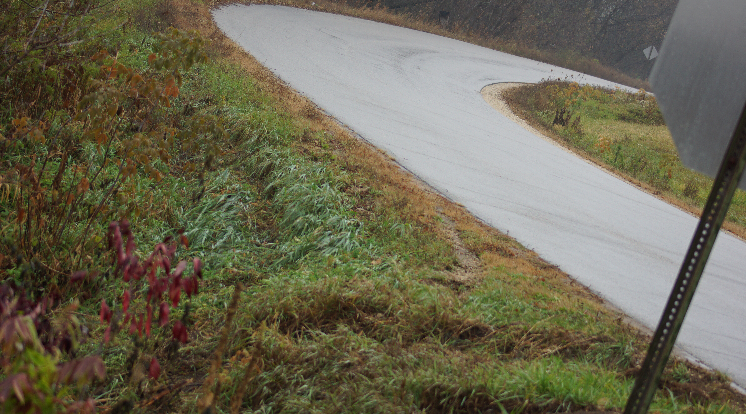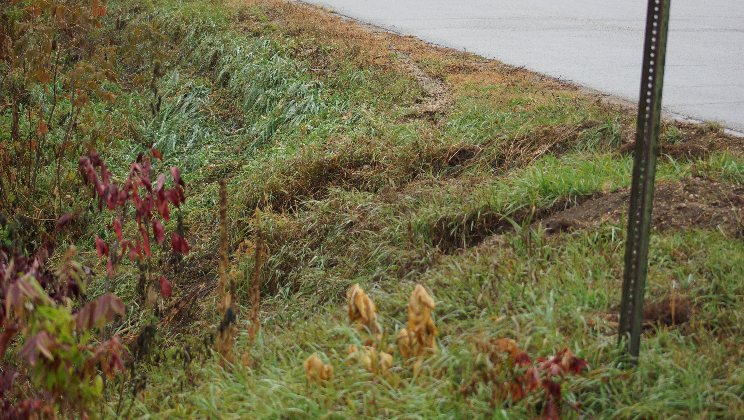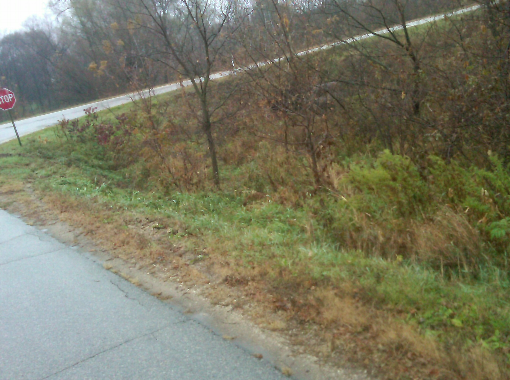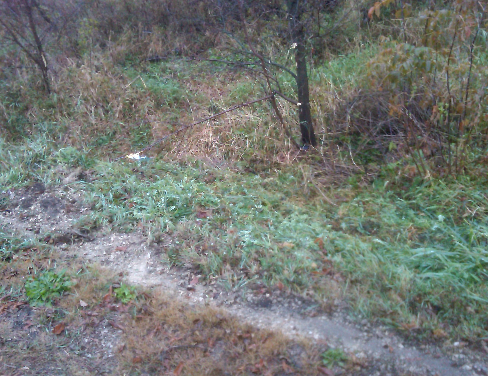 I'll let readers decide if they believe this is the location of the alleged accident. Look at these pictures and ask yourself if these are consistent with the serious type of accident that Jennifer reported to her readers. And again, why no pictures of the car or her injuries?
Something doesn't add up here.