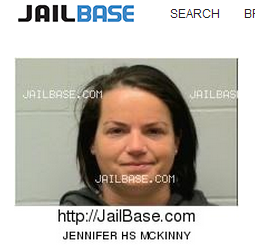 It has been quite a while since I have written about professional con artist Jennifer McKinney, known by some as MckMama from her blogging days. Previously, we have discussed her bankruptcy fraud (debts NOT discharged and forever payable by her thanks to her dishonesty about her income and assets), her repeated lies about paying off her debts, and her shilling for Xyngular (a multi-level marketing program which peddles crappy and possibly dangerous diet supplements).
Despite bragging repeatedly that she makes $30,000 per month with Xyngular, Jennifer Howe Sauls McKinney now has entered a FOURTH foreclosure on a home. Previously she lost three homes to foreclosure :
316 W. 2nd Street, Chaska, MN – Purchased 8/30/04 for $210,000; Notice of Foreclosure 12/2/08
6016 Beachwood Road, Mound, MN – Purchased 6/30/07 for $465,000; Notice of Foreclosure 2/5/09
14464 98th Street, Becker, MN – Purchased 8/28/09 for $485,000; Taken by bank 4/19/11
In the past, MckMama has bragged about how they stopped paying the mortgage and instead "saved" the money to buy another house. No doubt she is doing the same thing this time around.
This particular house (W5441 Innsbruck Road in West Salem, WI) has been the subject of controversy before. In 2013, the house was the "victim" of a very suspicious fire. Despite claiming that nearly all of the family's belongings were destroyed in the fire (donations, anyone?), various items from years past have popped up on Facebook and Instagram. Jennifer and her soon-to-be ex-husband Israel used the fire as an opportunity to completely remodel the house, ending up with a house with too much money in it and a mortgage with a high interest rate. (And lets not forget the $60,000 that mom and dad (Shirley Sauls and Jack Sauls) borrowed against their house (2226 Barlow Street in La Crosse, WI) for Jennifer's downpayment!)
Who could have predicted this house would end up in foreclosure too? Just about everyone! That's who!
However, don't be surprised if there is an angle here. The bank loaned $318,750 at an interest rate of 11.5% (adjustable). I doubt the bank will be able to sell the house for that much, and Jennifer knows it. (And even if they could sell it for that much, it appears the Wisconsin Department of Revenue has a lien on it, so the creditors can have fun fighting over the proceeds of a sale.) She may have stopped paying the mortgage simply to angle for a modification of the mortgage, which could include a lower interest rate and possibly a write-off of part of the principal owed. (Of course property taxes on the house were paid late in 2014. Don't expect property taxes to be paid in 2015.)
At any rate, MckMama will be able to stay in the house during the foreclosure process, so she can live for free for the next 6 months to a year, and "save" her money for her next house.
The grifting continues. Despite repeated warnings, individuals and businesses continue to engage in financial transactions with Jennifer McKinney. When will they learn that the mean old internets is telling the truth? Jennifer McKinney is a serial liar and thief.